Scenes from Shimokita Peninsula, Japan…
This is the "Scenes from Shimokita" project. A long term project in the making intended to show off both the beauty (seen and unseen), as well as document a place in Japan not often revealed in mainstream media.
Shimokita is a small remote peninsula in the Prefecture of Aomori located approximately 41° N 141° E. It's shaped like an axe head and is mostly mountainous  with small remote fishing villages scattered around its edges.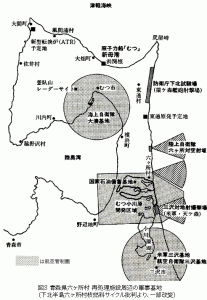 For most people visiting Japan from abroad, apart from the novel fact that Shimokita is the furthest north in the main Island Honshu, there isn't much reason to visit this beautiful and scenic area. Hopefully through the images I've posted below you can still enjoy the beauty that many locals here love and treasure.
Pick a scene you want to view and enjoy the slide show.